3D Design Studio Services In Buffalo, NY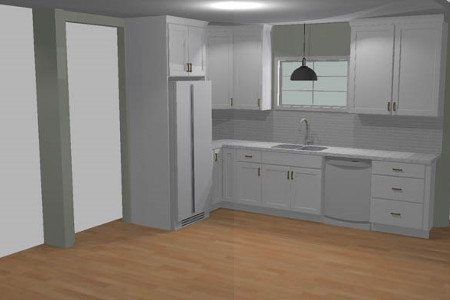 The hardest part of any custom remodeling job is coming up with the ideas. Over our history, our remodeling contractors have remodeled hundreds of bathrooms and countless kitchens throughout Erie County, NY. Please follow the links to see our past projects and visualizers.
Past Projects
Whether you are interested in renovating a bathroom or your entire kitchen, we've created these pages to serve as a resource to help generate creative ideas. We worked to document the various steps of the projects we work on, taking plenty of photos for you to review.
We hope you appreciate this resource. Please reach out to Erik directly at 716-912-0635 with any questions.
To learn more about our past projects, click here.
Visualizers
Talking about design ideas is one thing but seeing them is a whole new ball game. For those visual people out there, we have our visualizers. With this tool, you can see how the colors collide and pick out your favorite color pallet, making it easier for you to decide.
To learn more about our visualizers, click here.
Recent Articles
Remodeling Tricks For Small Bathrooms

When you hire a remodeling contractor for a bathroom renovation project, you can't expect them to read your mind. It's important to be able to get the results you want but the only way to make that h […]

Incorporating Current Kitchen Remodeling Trends Into Your Home

Sometimes it doesn't take an interior designer to determine that your Buffalo kitchen requires some updates. Whether your appliances are obsolete or your cabinets are in bad shape, hiring a kitchen r […]