Custom Bathroom Remodeling in Buffalo, NY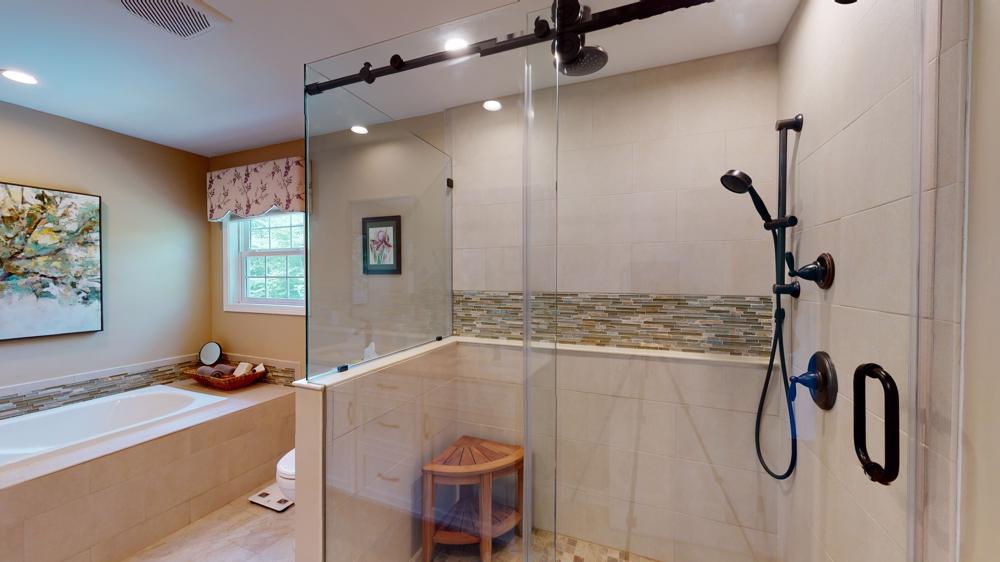 Riff Co. Construction & Renovations is Buffalo's #1 choice for Bathroom remodeling. We combine 30+ years of experience and attention to detail with high quality, durable materials to deliver you a product that will last for generations. Most all of our remodels are customized, so you decide on your investment as well as the intricacy of the design.
Check out some of our past Bathroom remodels here.
Our timeless and customizable bathroom remodels can transform even the simplest materials into a functional and attractive piece of your home. We utilize standard building materials to deliver a cost-effective product that will stand the test of time. No matter the job, Riff Co. never compromises quality or craftsmanship. We are happy to help you design a bathroom tailored to both your budget and your needs.
To learn more about our standard bathroom remodels, click here.
If you're envisioning a sleek penthouse bathroom or a relaxing European-style spa, we guarantee that our team of licensed experts can transform your bathroom into a visual masterpiece. We use the highest quality materials available to give a polished look to your home that will impress you and your guests alike.
To learn more about our upscale bathroom remodels, click here.
Use our 3D Bathroom visualizer to start designing your dream bathroom today!
Recent Articles
Remodeling Tricks For Small Bathrooms

When you hire a remodeling contractor for a bathroom renovation project, you can't expect them to read your mind. It's important to be able to get the results you want but the only way to make that h […]

Incorporating Current Kitchen Remodeling Trends Into Your Home

Sometimes it doesn't take an interior designer to determine that your Buffalo kitchen requires some updates. Whether your appliances are obsolete or your cabinets are in bad shape, hiring a kitchen r […]