Upscale Bathroom Remodeling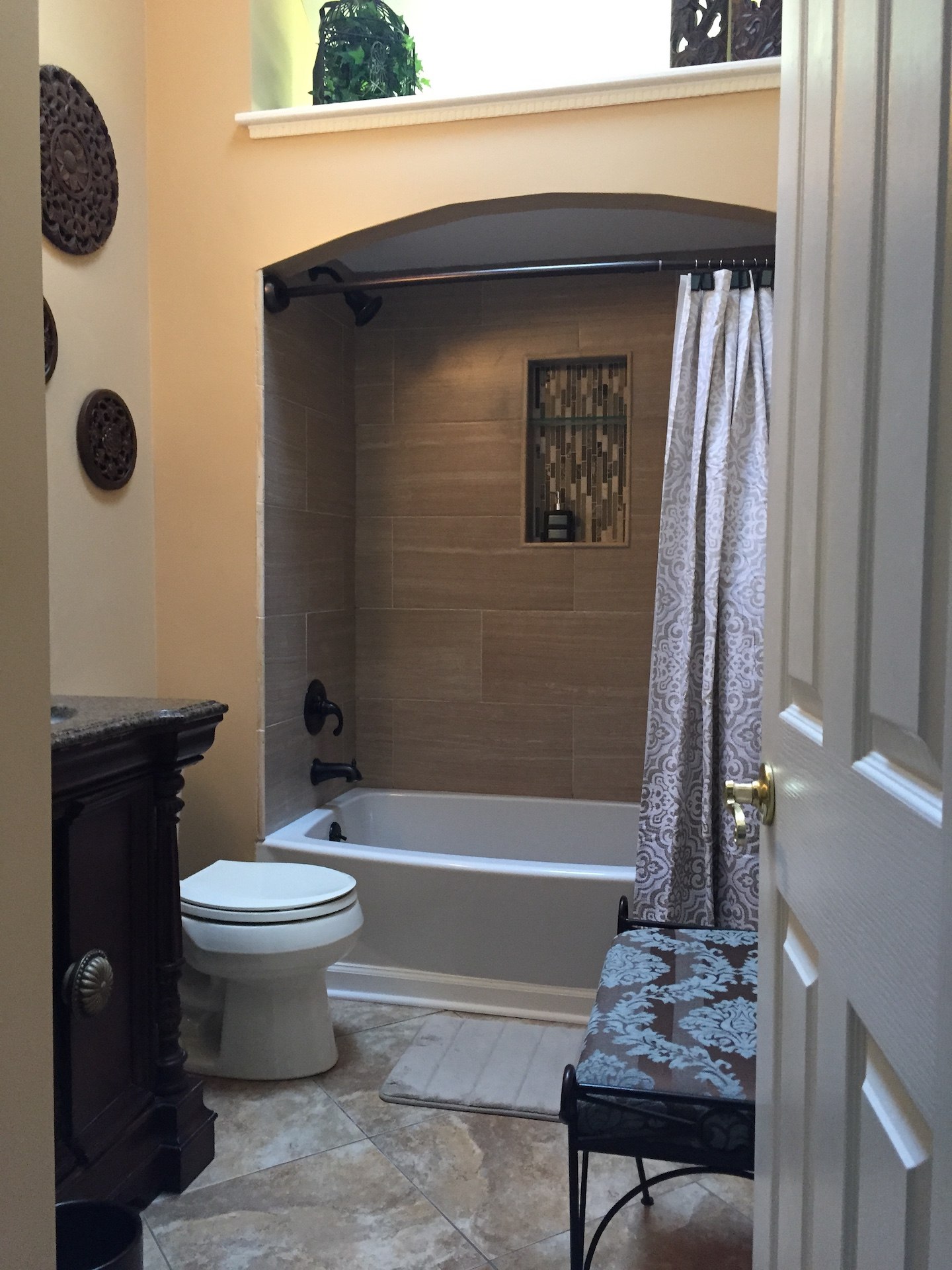 Bathrooms can be so much more than just a practical minimalist room in your home. They have become a place to unwind, nourish yourself, and enjoy your precious free time.
Riff Co. Construction & Renovations has the finest craftsmanship that Western New York has to offer when it comes to luxury bathrooms. Our well-designed remodels have received outstanding feedback from our customers for generations. With 30+ years of experience under our tool-belt, we have curated a timeless aesthetic that will be tailored to your specific needs and desires. Each project we take on is totally unique to our customer's vision, and we pride ourselves on being able to bring any vision to life. We will be working closely with you throughout the duration of the project to ensure your satisfaction every step of the way. Utilizing the highest quality tile and finest cabinetry available, your remodel is guaranteed to impress you and your guests alike.
Give us a call today at 716-912-0635 or Submit a Contact Form to open a discussion about your upscale remodeling goals.
You can also use our 3D Bathroom visualizer to start designing your dream bathroom today!
Recent Articles
Remodeling Tricks For Small Bathrooms

When you hire a remodeling contractor for a bathroom renovation project, you can't expect them to read your mind. It's important to be able to get the results you want but the only way to make that h […]

Incorporating Current Kitchen Remodeling Trends Into Your Home

Sometimes it doesn't take an interior designer to determine that your Buffalo kitchen requires some updates. Whether your appliances are obsolete or your cabinets are in bad shape, hiring a kitchen r […]