How To Budget For Kitchen Or Bathroom Remodeling In Buffalo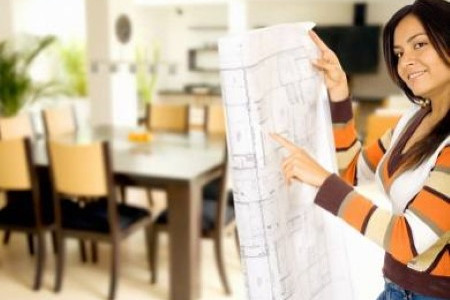 Remodeling your kitchen or bathroom is almost always an excellent investment. These projects will significantly increase your home's resale value, and you don't necessarily need to to spend very much in order to see a great return-on-investment. If you're planning on investing in kitchen or bathroom remodeling in Buffalo, you can get a lot out of the project without breaking the bank, and the professional remodeling contractors at Riff Co. Construction & Renovations can help.
If you're looking for a great kitchen or bathroom remodeling project regardless of the size of your budget, there's not need to fret. Especially when it comes to smaller remodeling projects, you can often get a huge reward for a relatively low cost.
Here are a few tips to help you create your budget for a kitchen or bathroom remodeling project:
Decide What You Can (and Should) Spend on Kitchen or Bathroom Remodeling in Buffalo
Upscale kitchen and bathroom remodels cost upwards of $20,000 on average, but of course, that number varies drastically in individual cases. The amount that you're willing and able to spend on your kitchen or bathroom remodeling should depend on a number of factors, including your financial circumstances, your home's location, and your lifestyle. Start by determining a precise limit to the amount that you'll spend.
One important factor to consider is how much longer you and your family plan to live in your Buffalo home. If you're staying in your home for five more years or less, your chief concern should be the return-on-investment you'll get when you sell your home. If you plan on staying in your home for longer than five years, focus on creating a kitchen and bathroom that you and your family will be able to enjoy most.
Cut Costs at the Beginning of the Project
Especially if you're working with a smaller budget, you should start by deciding what is absolutely essential for the bathroom or kitchen remodeling work, then see how much money is left over for additional features. You may have to sacrifice a brand new kitchen island to make sure that you have great flooring, but it will definitely be worth it to make sure that the essential parts of your project are taken care of.
When you're planning the design of your bathroom remodel, don't forget to account for labor costs. Usually, this will end up being about 1⁄3 of your costs for the entire project. If you need to cut costs, start with any amenities that would be nice, but aren't necessary, and work with your Buffalo bathroom remodeling contractor to figure out alternatives.
Leave Room for Unexpected Expenses
Especially if you have an older home, you never know what types of problems you might encounter during the remodeling project, so you want to make sure that you have plenty of room in your budget for unexpected expenses. Kithcens and bathrooms can often have plumbing problems that can easily bust a budget. We recommend that about 10% of your budget be reserved for these issues.